ADARE MISSION AND OUTREACH PROGRAMMES:
There are a number of mission and outreach activities supported by the Adare Uniting Church. They are briefly summarized below. Further information is available by clicking on highlighted words or by contacting the name provided for each area. Angela and Roydon Ellison coordinate mission and outreach areas..
MEN'S SHED
The aim of a men's shed is to provide men from all stages of life with an opportunity to meet, talk and share. It helps address potential mental health issues associated with loneliness.
Contact Dennis Williams (8552 7676) for more details or click HERE to be taken to their web page
KAIROS
Kairos Prison Ministry Australia is an interdenominational Christian ministry reaching out to incarcerated individuals, their families and those who work with them; to bring sustainable meaning and hope in the place of loneliness, isolation and despair.
Through a 40 hour program given over three to five days inside prisons (called a 'Short Course'), as well as weekend outside programs (for relations and close friends of the incarcerated), Kairos presents the possibility of a different, positive life through supportive, compassionate and non-judgemental words, actions and examples. Then through ongoing 'Journey' visits and reunion days, continuing hope and support are offered and 'proven' by the continued contact ("walking the talk"). A small team from Adare supports this ministry. The congregation also supports the team with biscuits, letter writing, and ongoing prayer.
For more information please go to the Kairos Prison Ministry Australia website or talk with David Beck (Ph 85528538).
NURSING HOME SUPPORT
The Adare Uniting Church supports Ross Robertson nursing home, and the Kirribilli / Kiama nursing homes by conducting or participating in worship services.
Ross Robertson services are held at 10.45 am each Sunday. Others are as per the church roster. Contact F Richardson for details.
Sing-along's are conducted 1.30 to 2.30 pm on the first Monday of the month (except January and October) alternating between the Ross Robertson and Kirribilli nursing homes. For details contact Max Vincent – Ph 85523214.
ROYDON AND ANGELA - COORDINATORS
Dennis Williams - men's shed contact
David Beck - Kairos Ministry Leadership
ALCOVE LIBRARY
Adare Uniting Church can support your spiritual journey with a free library service. To find out more, why not talk with the librarian Margie Vincent – Ph 85523214. There are 2,900 Christian books to select from – commentaries, fiction, testimonies, prayer, humour and much more.
There is also an extensive DVD library. The library is open 9.30 – 12.30 on Tuesdays, Thursdays and Fridays and after each church service.
WORK PARTIES
Approximately once a year a work party busies itself in response to a crisis or to identified needs.
For example, when the Pinery fire ravished the landscape leaving many homeless or with considerable property damage in 2016, the church organised a work-party to support the efforts to re-establish fences and property and in cleaning up residual damage.
When Frontier Services saw the need to upgrade accommodation in a shipping container for a single man with failing health. The Adare church responded.
Colin Gepp (Ph 85528486) has been instrumental in managing the work parties.
Margie Vincent - Alcove Library
TABLE TENNIS
Social table tennis is played each Thursday afternoon from 1.30 -4.30 pm. All matches are doubles. The cost to participate is $2 a session and includes coffee and a biscuit at 3.00 pm. Further information is available from Barry Irrgang (Ph 85522756).
FOOTLOOSE ON FRIDAYS
This is a program for pre-school children held each Friday during the school terms form 10.00 – 11.30 in the church hall. It has a focus on music and play. Parents are welcome and morning tea is available to them – all at no cost. See Bernice Humphrys (Ph 85525558) for further information.
OTHER MISSIONARY ACTIVITIES
Bread Ministry (contact Christine Dixon Ph 85524862), Fellowship Projects, Love Quilts (Pauline Speck Ph 85522817), Men's Breakfast (Max Vincent Ph 85523214), the Adareables Band, YWAM Missionary work through the Carter family, Funeral Catering and much more.
Barry Irrgang and Barrie Carbins - Table Tennis
Barry Irrgang - Table Tennis Organiser
SOUTH COAST CHRISTIAN COMMUNITY CARE CHRISTMAS APPEAL
When Christmas approaches SCCCC appeals for donations of food and money to help offset the cost of hampers that are provided to the less fortunate in our community. Cash donations are also received – contact Max or Margie Vincent (Ph 85523214) or Barry Irrgang for more details.
PINNAROO PREACHING
There isn't a Uniting Church Minister based between Murray Bridge and the Victorian border, which leaves a large number of small churches to fend for themselves. Adare Uniting Church supports Pinnaroo by supplying a preacher once per month. If you wish to assist or need further information, talk with Peter Manuel Ph 85528650.
CHRISTIANS AGAINST POVERTY
From time to time Adare has run a money management course to assist people in budget and money management and providing information in relation to saving and planning. The course is video based and runs over a three-week period. Talk with Lesley Stevens (Ph 85524382) for further information.
SAMARITAN'S PURSE
Over the last 15 years the Adare Church family has filled shoeboxes with inexpensive gifts that bring joy to children who are in areas of poverty at Christmas. Approximately 75 boxes are filled each year. Contact Max or Margie Vincent (Ph 85523214) for details.
Peter Manuel: Pinnaroo Preaching Coordinator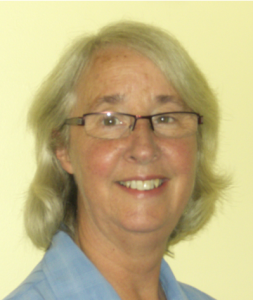 Lesley Stevens - Christians against Poverty