The congregation elects church LEADERS each year (formerly called ELDERS) at the Annual General Meeting of the Congregation. Each member is tenured for up to five years.
LEADERS make up the Adare Church Council and accept responsibility for the spiritual welfare of the church. The 2019 listing below is alphabetical
Wayne Abbott
Before moving and retiring to Victor Harbor, I lived in the Adelaide Hills and practised as a Solicitor in Adelaide.
I have been a member first of the Methodist Church, and then the Uniting Church since my teens.
I served on the Synod Resources Board and its predecessors, and was also a member of the Property Trust. For 2 years I was a co - opted member (legal) of Standing Committee.
Christine and I have appreciated the friendship and fellowship of the Adare Church and felt at home since our move to Victor.
I hope to contribute to Adare remaining a welcoming and loving community and extending its serve to the wider community.
(Tenure Remaining 1 year)
Anne Craig
I have always been a part of church from early childhood. My great grandfather and grandfather were ministers in the Presbyterian Church, but I grew up in the Methodist Church in Melbourne. I am from a family of 5 girls
My experience in church life has been varied. Main areas of involvement have been in administration and hospitality, which included Secretarial Duties for a Parish in Launceston that consisted of 10 churches, and co-ordination of large catering functions to raise funds for Missions.
I was an Elder for 8 years and have chaired a Nominating Committee when searching for a new Minister in Tasmania.
For 2 plus years at St Andrews UC in Mildura, I was responsible for the co-ordination of a Contemporary Worship Service. Other involvement included 2 terms as Elder and Secretarial Duties for both Elders and The Property Committee. I was also involved in nominating committees in Mildura.
Music (singing) has always been a part of my life, and, in fact, I cannot imagine a world without Music. The wonderful opportunities to be part of the music at Adare, have given me a new vigour for worship. The Adare Church family is just that – family. It is a great privilege to be accepted as a worship leader for the congregation.
I have a deep conviction that God is real and I trust that in my contact with people where we live and in the outside community I am able to share that with others.
(Tenure Remaining 2 years)
Alan Field
My association with Adare dates back to 1956 when I began my working life as a teacher at Victor Harbor High School.
In 1957, Margie and I were married in the newly established Adare Methodist Church and Adare has played a major part in our spiritual journey.
My enthusiasm for the church is as strong as ever and I am heartened by the Christian influence so many of our congregation brings to the local
community.
Over the years I have been privileged to be nominated for several leadership positions and I have always tried to serve Adare to the best of my ability.
Music in worship is now a major focus and it is a great joy when the Adare Congregation enthusiastically raises its voice in Spirit - filled worship.
My hope and prayer is that Adare will find even more effective ways to reach out into our community. As a people of faith let our light shine and bring honour and glory to our living and loving God.
(Tenure Remaining: one year)
Pat Keep
I was baptised into the Church of Scotland in Lauder, Scotland. On migrating to Australia with my parents, we became members of St Stephens Presbyterian Church in Elizabeth, where we worshipped, I attended Sunday School and was a member of the Girls Brigade until teenage years.

Upon marriage I became a member of the Anglican Church to worship with my husband and his family. We were Church Council members, part of the annual fete organising committee and ran the youth group CEBS (Church of England Boys Society) for many years. Our belief in God was strong and at times tested with family circumstances, but we always had our God to turn to when times were difficult and when times were good.

My background is teaching, and I was privileged to finish my teaching career at Trinity College, where as teachers we were able to nurture the children in our care and provide support to them and their parents in a caring Christian environment. I have found over the years that I can utilise these skills wherever I am and enjoy my time with Kidz Church.

Life is never straightforward, and my career moved to Finance and IT as family circumstances changed again, where I have been ever since. These new skills have given me great opportunities, and I have been able to provide leadership, mentoring, support and care with my love of music through volunteering in these roles within banding communities. I have been Treasurer of the SA Band Association for 12 years, SA Councillor on the National Band Association of Australia, Chair and Convenor of the National Band Championships in Adelaide in 2011 and 2016 as examples. Currently I am the Treasurer of the Victor Harbor City Band.

I came to Adare 6 years ago but have felt part of the community for the 14 years we have been on Victor Harbor through my parents. The fellowship and support provided to them showed just what a special community this is. The Holy Spirit truly is here, and we are very blessed. My life at Adare is one of joy, being part of the WIGLS group, serving on the Church Flower roster and Communion Roster I look forward to being able to work with Council and the wider Adare community to continue God's work here.
(Tenure Remaining: three years)
Graeme Koch
I was born and baptized into the Lutheran Church in Peterborough 70 years ago with confirmation taking place as a teenager.
I was educated at Peterborough Primary and High Schools. My involvement withe the Methodist Church began as a teenager when I attended the Methodist Youth Fellowship, which had a large following of young people.
In 1972 Meredith and I were married in the Methodist Church at Booleroo Centre. We later had 3 lovely children who have blessed us with 4 grandchildren.
Although I was from a fifth generation farming family, my career path was to be in the Motor Industry. I left the farm in 1967 and worked at the local Holden Dealership, which we later purchased in 1975. In 1980 we purchased a larger Holden Dealership in Port Pirie, My role in these businesses was that of Dealership accountant.
In Pirie we attended the Uniting Church where I held a position on the Property Committee. I was also on the Board of Uniting Care Wesley Port Pirie for about 10 years.
Following retirement we moved to Victor in 2010, and have never been happier. Meredith and I joined the Church at Adare, where our faith has been nurtured by the different groups within the Church environs, in both Bible Studies and Pastoral Care.
I would be particularly interested in helping to create a vision of where our Church will be in the future, such as 5 and 10 years time. We will need to be flexible and adaptable to new ways, but at the same time not straying from the word of God.
(Tenure Remaining: one year)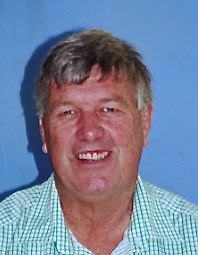 Neil Pontifex
I grew up attending a little church at Kainton on Yorke Peninsula. After Rosemary and I married we attended Kulpara UC, where I led the youth group for many years as well as serving as an elder. We moved to Kangaroo Island in 2002 where we attended the Stokes Bay community church.
I have been involved with the Emmaus movement for twenty years, but where I really have had the closest relationship with God has been in the Mobilong prison as a member of Kairos for ten years.
My privilege and my passion has been watching people "have life and have it to the full', often in ways they could never have even imagined, as they trust God more and more.
I hope to be able to contribute to seeing that continue at Adare.
(Tenure Remaining: one year)
Jill Sprigg
I have always believed that I have lived in the blessings of GOD. A Christian upbringing has been a governing factor of my life. Brought up in Springvale, Melbourne with both my parents playing a very active role in the Springvale Methodist Church.
In my youth I enjoyed being a member of the Junior Choir, a Sunday School Teacher and Leader of RAYS Girls Club.
Rod and I have been married for 36 years, and we have 4 children and four grandchildren. I am also proud of the way I have conducted my life, and how I have dealt with life's ups and downs.
In 2009 after working for Westpac for 17 and a half years, when I retired from the position of Bank Manager, Victor Harbor, I looked in the Local Paper for God's direction and out popped a small ad asking for help to raise funds for children in the slums of Arusha, Tanzania.
What a true blessing for me to have been connected to Lyn Barnes and the Committee of Believe, educate, Empower Inc. Our work in Arusha is so rewarding. I have experienced it first hand in February 2014 and April/May 2015, when I accompanied Lyn to Arusha for 4 and a half weeks. To meet the students and their families, meet the teachers and meet the people of Lossinmingori Maasai Village, it brought it all to life for me.
(Tenure Remaining: One year)
Ruth Williamson
Joining the education department allowed me to travel around South Australia. My teaching posts included Millicent, Monash, Kadina and after marrying Jim; St Agnes, Yorketown, Edithburgh, Minlaton and Maitland. The later of these were during the 11 years our family (three children Briony, Annita and Mark) lived at Yorketown. We were all involved in the many activities that country life brings and much of it to do with Yorketown Uniting Church and friends met there.
Moving back to Adelaide we were actively involved with Tusmore Memorial Uniting, (now amalgamated into Burnside City Church.) Here I was involved with many activities including Sunday School and Church Council.
Upon moving to Port Elliot, I have been blessed to join Adare church where the warmth of friendship and fellowship I have found is truly wonderful. Belonging to a home group is an important part of this as we learn and study together. Also, I have been involved with Church Camp, Footloose and have served one term on Church Council.
If elected to church council I would provide a listening ear, continue to ensure Adare is a friendly welcoming place, be open to new ideas and work with the team of councillors to seek God's role for us here. I would hope to play a positive role in Adare's future direction as we grow in love for one another and for Jesus Christ and serve the wider community
(Tenure Remaining: Three years)